Trek to K2 Base Camp – VIDEO
Brad Grant – The Ageless Athlete
Brad Grant ANTARCTICA Mt.Vinson pt.1
Brad Grant ANTARCTICA Mt.Vinson pt.2
Brad Grant ANTARCTICA Mt.Vinson pt.3
Brad Grant Tasiilaq GREENLAND
Brad Grant Ageless Athlete DENALI pt.1
Brad Grant Ageless Athlete DENALI pt 2
Brad Grant Ageless Athlete DENALI pt. 3
Brad Grant Ageless Athlete DENALI pt. 4
Brad Grant Ageless Athlete – South America pt.1
Brad Grant Ageless Athlete — South America pt.2
Brad Grant Ageless Athlete – South America pt.3
Brad Grant Ageless Athlete – South America pt.4
Brad Grant Ageless Athlete – South America pt.5
Brad Grant Europe 2011 – A climbing expedition in the Swiss Alps and Gran Paradiso – part 1
Brad Grant Dr. Adventure – Trek to K2 Base camp – FULL LENGTH VIDEO
Brad Grant – Pamir Highway Tajikistan Road Touring Adventure
Dr. Adventure Brad Grant – Mt. ELBRUS Russia – Tallest Mtn.in Russia and Europe!
Dr. Adventure Brad Grant TIBET – ANNAPURNA CIRCUIT TREK 2018  
Brad Grant River Rafting Iman River IRAN 2018
Dr.Adventure Brad Grant rafting the Deschutes River Oregon
Sawtooth Ridge in the California Sierra Mountains.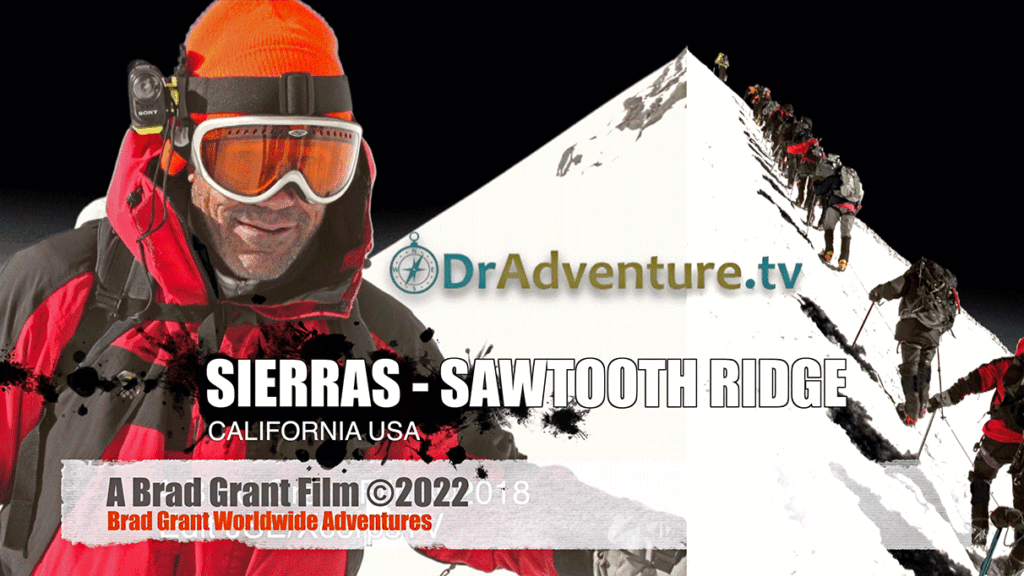 We coordinate custom travel plans in the best places for all types of extreme sporting adventures.
Teaching people how to be comfortable outside the box. If you haven't been to the edge you haven't lived.
Brad Grant
Dr Adventure
13664 mar scenic drive
Del Mar, Ca 92014
US tel: +1.9097304600
bradcgrant@aol.com